Security in the IT sense relates to the protection of information and systems against unauthorised access or modification. Protecting your organisation against security threats is becoming an increasingly complex and time-consuming challenge, especially with the rise of organised cyber-crime and legislative demands such as GDPR.
In this changing environment are you experiencing any of these issues:
Lack of resources to address security properly?
An increase in malicious and complex threats and an ever-changing threat landscape?
Limited specialist security skills in-house?
Uncertainty about setting up security best practices with the proliferation of mobile devices and cloud-based services?
To address these challenges, Italik delivers a range of security services that cover all five aspects of the Cyber Security Management cycle:
Our Services
Security Health Checks and Gap Analysis audits
Managed Security Service offerings
Next generation Enterprise class scalable firewalls
Intrusion detection and prevention systems
Vulnerability Scanning
Penetration testing
Wired and wireless authentication network solutions
Best of breed cloud-based web filtering
Flexible email filtering, management and archiving services
Data encryption software for mobile users
Develop your organisation's understanding in order to manage cybersecurity risk to systems, assets, data, and capabilities
What is the board's cyber security strategy?
Where is your high value data?
Are you meeting your regulatory obligations?
Do you understand the threats to your business?
Do you know where you are vulnerable?
Talk to us about our on-site high-level Security Health Check and detailed Security Gap Analysis Services.

Protect
Develop and implement the appropriate safeguards to ensure delivery of critical infrastructure services.
How do you augment your existing security team?
Do your staff need training support / employee awareness?
How do you protect your investment in business-critical Software?
How secure is your data when you have employees working remotely or from home?
What is the best business-class protection software for: malware, firewalls, anti-virus, web and email filtering?
Italik would be delighted for you to talk to our security experts about security awareness training, gap analysis audits and specific technology tools that we can implement to protect your organisation.

Detect
Develop and implement the appropriate activities to identify the occurrence of a cybersecurity event
Do you have the right systems in place to give you an early warning of any cyber-attack or security breach?
Do you log and monitor and receive alerts on any attacks?
Italik's Security Experts can help ensure you have the correct early warning systems in place.

Respond
Develop and implement the appropriate activities to take action regarding a detected cyber security event.
Do you know what to do in a cyber crisis?
Do you have an incident plan in place?
Italik can help you to develop an incident management plan so that you can recover quickly and return to business as usual as quickly as possible.

Recover
Develop and implement appropriate activities to maintain plans for resilience and to restore any capabilities or services that were impaired due to a cyber security event
Do you know what to analyse after an incident and how to use that data?
Can you recover your assets after an incident?
We can help with data recovery planning, improvement and communication.
In addition, Italik offers a range of Managed Security Services – for further details of these please contact us.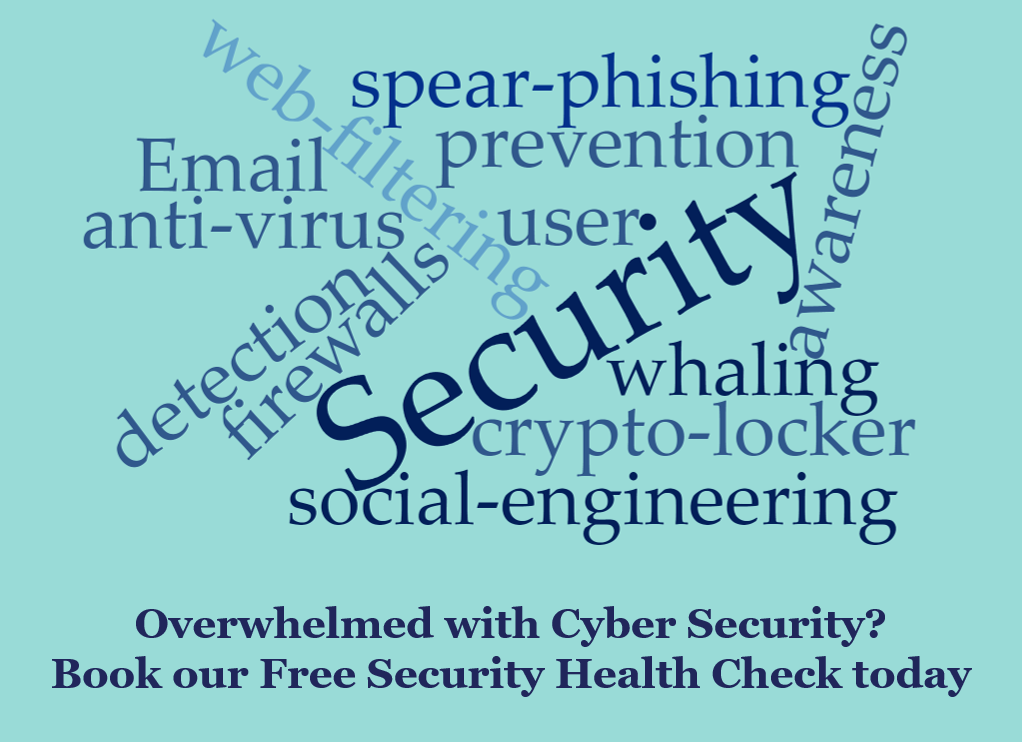 Free Security First Health Check
Complete the form below to request your Free Security First Health Check.
Ransomware Defense for Dummies
Complete the form to request your free ebook…