Block Malware and Phishing Attacks.
DMARC is an email authentication protocol that verifies every email that claims to come from your domain. It is a robust, secure system that distinguishes between genuine senders and malicious phishing attempts.
Deploy DMARC Report to secure your organization against fraud. It is also a reporting solution for MSPs, service providers and businesses who need to monitor and manager their domains for DMARC compliance.
More than 90% of cyber-attacks begin with email fraud. Cybercriminals hijack your domain and impersonate your users, sending malicious emails to your employees, partners, and customers.
Protect Your Brand Against Cyberattacks
Get started in 4 simple steps: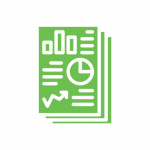 Deploy DMARC Report
Configure your domain and set up a DMARC policy with a user-friendly installation wizard.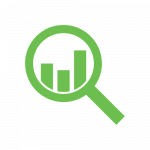 Analyze Email Traffic
Over the next few weeks, you'll gain real-time insight into emails that claim to come from your domain.
Enforce DMARC Policies
Analyze your DMARC reports and instantly see which emails are genuine and which ones are suspicious.
Meet Compliance Standards
Configure your DMARC policy to meet data privacy and security standards your customers and partners demand and keep users safe against spoofed emails!
Email Security: White label, forensic reports, MTA-STS, TLS-RPT.
Quick Insights: Gain insight and control over the emails that are sent and monitor if fraudulent emails are being sent (spoofed) from your domains).
Forensic Reports: Process DMARC reports effortlessly. Both Forensic and Aggregate reports are processed at no additional cost.
MTA-STS: Host and manage your MTA-STS records with custom SSL.
TLS-RPT: SMTP TLS Reporting (or TLS-RPT for short) is a new standard that enables reporting of TLS connectivity problems.
API: Restful API can be used to manage and build reports for your client domains.
Widget Embeds: Don't want an API, use simple widget embeds to display DMARC reports in your apps.
Groups: Group all your existing and new domains and manage them in your dashboard.
Unified Dashboards: With a simple and intuitive-to-use dashboard, you can get everything you need for information to insights.