Is Microsoft Teams getting out of control?  Get things back into shape with Teams Manager. Keep control of your Teams infrastructure and prevent unchecked growth. Use Lifecycle Management to get rid of inactive Teams, and Naming Conventions for a better, standard overview in the Teams list. Provide your users with pre-configured templates and help to improve collaboration. Teams Manager is fully responsive, which means you can use it regardless of the device type or the screen size it is being viewed on.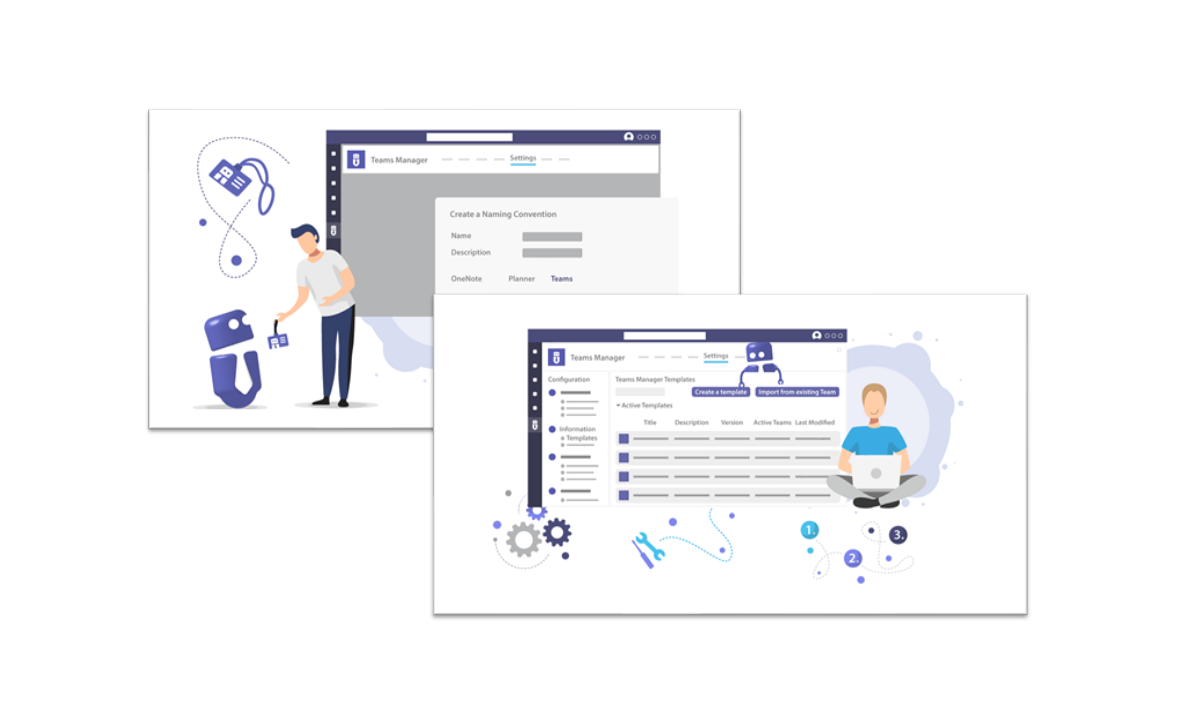 Team templates with pre-defined channels, tabs, apps, etc, Teams governance with the creative approval process,
standardized

naming conventions, Lifecycle management
Get started with your Teams governance today
Create Team Templates with just a few mouse clicks for your users.
Generate a custom request for a new Team with an approval workflow.
Easily delete test Teams or other unwanted content with predefined lifecycles.
Use naming conventions to give your users a better overview in the Teams list.